Make sure you have Decal installed and have added ThwargFilter.dll to your Decal.
1: Open Thwarglauncher and click on "Advanced View".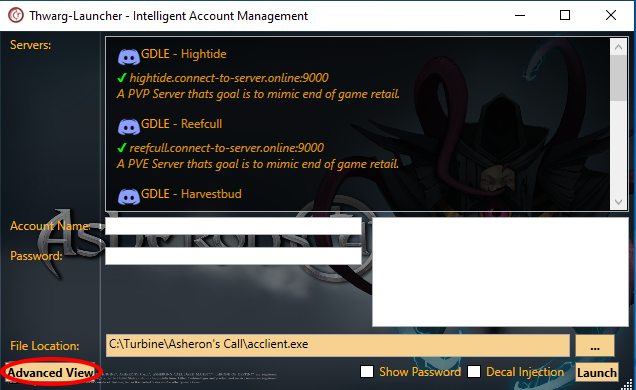 2: Click on "Edit Servers".
3: Click on "Add Server".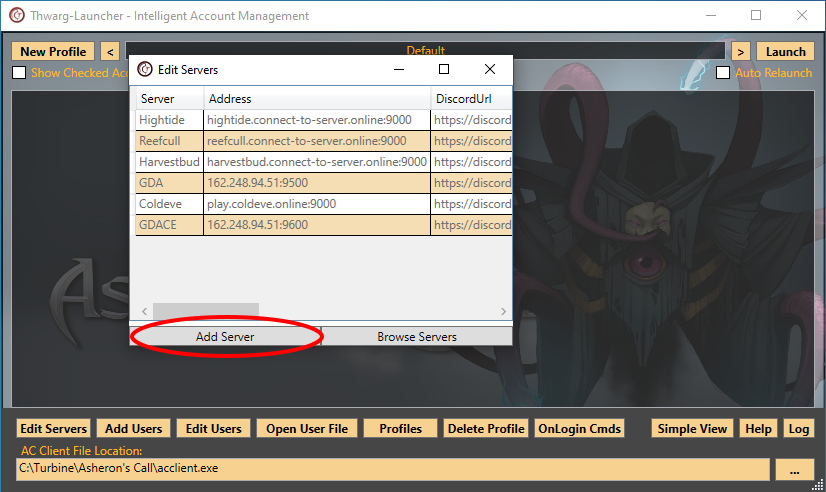 4: Make sure to place a dot in ACE Server and fill in the blanks below.

Be sure to use the same Server Name as the one you used when configuring your server.

Once you have entered in the required information click on "Add" and now your private server will be listed on simple mode. To get back to simple mode simply click on "Simple View".